Google has many tools available for your website, but which one(s) are right for you?
Confused which Google property you'll want to integrate with your website? You might want to register for them all. Confused about the differences? We'll summarize them and provide links for quick access.
Google Analytics – View important statistics/analytics from your website
Google Webmaster Tools – A MUST for all website owners and web masters
Google AdWords – The leader of PPC advertising
Google AdSense – An easy and fast way to monetize your websites
Google Drive – Documents online, word processor, spreadsheet and presentations
Analytics is a powerful tool for monitoring and analyzing your website analytics including traffic and visitor patterns.
Google Analytics not only lets you measure sales and conversions, but also gives you fresh insights into how visitors use your site, how they arrived on your site, and how you can keep them coming back.
Webmaster tools is a must-have for all websites and webmasters to use. Get instant access to view search queries, page errors, malware warnings, links to your website, and much more.
Additional webmaster tools to use: Bing
If you are you looking for instant traffic to your website and are willing to pay for that traffic, then Google AdWords may be right for you. Create a campaign, choose your keywords and the amount you are willing to pay for each click, and you're ready to go.
There are are two major methods to driving search traffic to your website, organic and paid. AdWords is the paid version, also known as Pay Per Click or PPC.  While starting a new PPC campaign is actually quite easy, it actually takes a lot of time and experience to optimize your efforts properly.
Use AdSense to display advertisements on your website using different media, including text, image, video and rich media. One of the most popular methods for web owners to monetize their traffic-building efforts.
Online document suite allowing you document creation, editing and sharing in the cloud!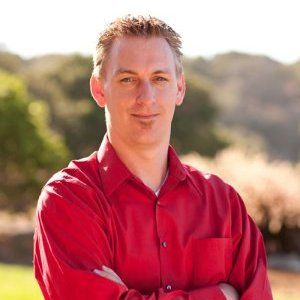 Daniel is the founding CEO of SDM, created in 1999.
Meet Daniel Van Bogelen, a seasoned entrepreneur with a passion for marketing, business, and website design. With 12 years of marriage and four children, Daniel brings a wealth of personal and professional experience to the table. As a blogger, she is dedicated to helping business owners become more successful, knowledgeable, and confident through his insightful and engaging articles.
Daniel's journey into entrepreneurship began with a desire to help others achieve their goals. Over the years, he has honed his skills and knowledge through practical experience, rigorous research, and staying up to date with the latest trends and best practices in his industry. As a result, he has become a trusted source of information for business owners who want to take their ventures to the next level.
In his articles, Daniel covers a wide range of topics related to marketing, business, and website design. From SEO tips and social media strategies to effective branding and customer engagement, he shares valuable insights and practical advice that business owners can put into practice right away. By demystifying complex concepts and breaking them down into actionable steps, Daniel helps his readers gain the knowledge and confidence they need to succeed.
What sets Daniel apart from other bloggers in his field is his deep commitment to his readers' success. He not only shares his expertise but also takes the time to engage with his audience and build meaningful relationships with them. By listening to their feedback and responding to their questions, he creates a sense of community and support that is rare in today's digital landscape. For business owners who want to stay ahead of the curve and achieve their goals, Daniel's articles are a must-read.