SDM

websites aren't just sleek and attractive – there's a lot of power under the hood. Every element of the site we build for you is designed to

bring you more business

, using sophisticated 

search engine optimization

 and 

offline optimization

 strategies that you won't find from every web developer.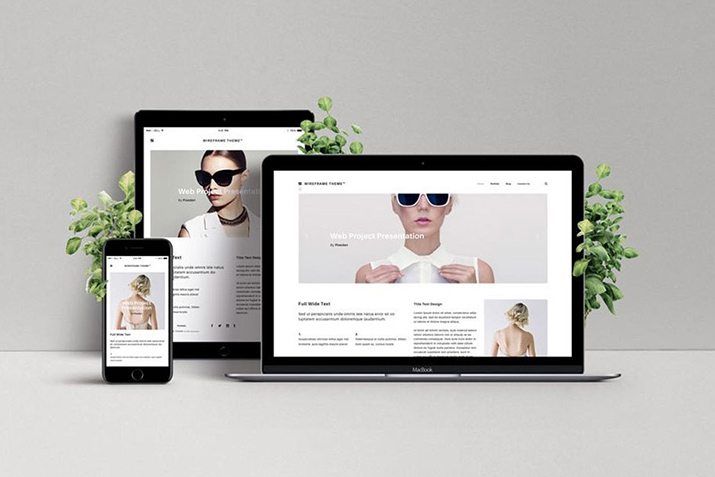 SDM's highly effective web designs combine an artist's imagination with an engineer's focus on functionality, wrapped up and presented with the technological savvy of experts who understand online marketing. What all this means for you is strong customer impressions and a smooth path that draws visitors to your 'call to action'.
We deploy all our expertise, creative innovation, commitment, resources and support to enable our clients to progress as swiftly and effectively as possible from where they are today, to where they want to be tomorrow.
Our website design include professional, responsive design, SEO optimization functionality, an easy-to-use content management system with administration capabilities, Google analytics and XML sitemap… and dozens of other success-minded services & features. In fact, our checklist of inclusions and features is nearly 70 items long!
Connecting you to your audience using a strategic blend of images, colors, fonts, tools & functionality.
Just a few things we consider when building websites
STRATEGY
GOALS
IMPACT
ANALYTICS
PERFORMANCE
RESPONSIVE
LAYOUT
COLORS
FONTS
NAVIGATION
IMAGERY
COPY WRITING
SECURITY
SOCIAL MEDIA
CALL TO ACTION
OPTIMIZATION
FORMS
LANDING PAGES
A website is a great marketing tool.
You can dramatically increase your company's sales and the productivity of your workforce. Depending on the specific needs of your business, we will customize the website to fit accordingly. You may need a detailed FAQ section or perhaps you need a web-based tool to assist your sales team. Whatever the case may be, our experts will construct the perfect solution.
Driving your website design strategy is one important question: How do you want your website to work for you?
Generate Leads?
Sell products or services?
Create an executive or small business presence?
Receive customer service requests online?
Simply provide information, like in a brochure?
Gain national or world-wide exposure?
01.
PROJECT DISCOVERY
We start with an initial meeting to define the scope of the project and explore the client's vision, goals and aesthetic preferences.
02.
ANALYSIS
Next, we perform an analysis of which basic and add-on modules will be needed to accomplish the client's goals. We then do our planning and compose specifications.
03.
CREATIVE PROCESS
The creative process begins in earnest. We present the client with live graphical user interfaces and, once a look and feel has been chosen, we present live mock-ups with pages, forms, and other areas for the client to approve.
04.
GETTING OUR HANDS DIRTY
Once the mock up has been approved, we begin building your website with content supplied by you, or by our professional copywriter.
05.
ADD ONS & FUNCTIONALITY
Additional functionality and customizations are implemented at this time, including flash animation, page-specific sub-menus, additional online contact or lead generating query forms, embedded videos, interactive photo galleries and more. A fully-functional demo is sent to the client for review.
06.
TEST, TEST & TEST
Next comes testing, where we do any necessary tweaking. We work with the client to get every aspect of the website dialed-in until the client is satisfied.
07.
GO LIVE!
Final step: Go Live! Your new website is up and ready for the world to experience.
We have monthly marketing services as well as maintenance support options available, help you to continually grow your online presence.