In this article "15 Things People Absolutely Hate About Your Website," Corey offers some advice to look out for these common annoyances. Does your website contain any of these? It might just be worth your time to make adjustments accordingly.
Link: 15 Things People Absolutely Hate About Your Website
Here are some of the no-nos mentioned in the article:
Pop-Up Ads
Automatically Playing Multimedia Content When a Page Loads
Disorienting Animations
Generic Stock Photography
Including a 'Contact Us' Form in Lieu of Contact Information
Unintelligible 'About Us' Page
Titles and Content are Incongruous
Your Internal Linking Isn't User-Friendly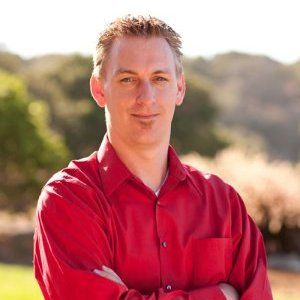 Daniel is the founding CEO of SDM, created in 1999.
Meet Daniel Van Bogelen, a seasoned entrepreneur with a passion for marketing, business, and website design. With 12 years of marriage and four children, Daniel brings a wealth of personal and professional experience to the table. As a blogger, she is dedicated to helping business owners become more successful, knowledgeable, and confident through his insightful and engaging articles.
Daniel's journey into entrepreneurship began with a desire to help others achieve their goals. Over the years, he has honed his skills and knowledge through practical experience, rigorous research, and staying up to date with the latest trends and best practices in his industry. As a result, he has become a trusted source of information for business owners who want to take their ventures to the next level.
In his articles, Daniel covers a wide range of topics related to marketing, business, and website design. From SEO tips and social media strategies to effective branding and customer engagement, he shares valuable insights and practical advice that business owners can put into practice right away. By demystifying complex concepts and breaking them down into actionable steps, Daniel helps his readers gain the knowledge and confidence they need to succeed.
What sets Daniel apart from other bloggers in his field is his deep commitment to his readers' success. He not only shares his expertise but also takes the time to engage with his audience and build meaningful relationships with them. By listening to their feedback and responding to their questions, he creates a sense of community and support that is rare in today's digital landscape. For business owners who want to stay ahead of the curve and achieve their goals, Daniel's articles are a must-read.