LONDON (AP) — Some 450,000 Yahoo users' email addresses and passwords have been leaked because of a security breach, the company confirmed Thursday, adding that just a small fraction of the stolen passwords were valid.
The company said in a statement that an "old file" from the Yahoo Contributor Network was compromised Wednesday. Among the stolen emails and passwords were many from Yahoo's own email service along with those of other companies. The Yahoo Contributor Network is a content-sharing platform.
Yahoo said it is fixing the vulnerability that led to the disclosure, changing the passwords of affected Yahoo users, and notifying other companies whose users' accounts may have been compromised.
"We apologize to all affected users," the company statement said.
Technology news websites including CNET, Ars Technica, and Mashable identified the hackers behind the attack as a little-known outfit calling itself the D33D Company. The group was quoted as saying it had stolen the unencrypted passwords using an SQL injection – the name given to a commonly used attack in which hackers use rogue commands to extract data from vulnerable websites.
"We hope that the parties responsible for managing the security of this subdomain will take this as a wake-up call," the group was quoted as saying.
Online security experts said Yahoo might have done more to protect the stored passwords, with Ohio-based TrustedSec describing the Internet giant's decision not to encrypt them as "most alarming."
Nevertheless, the haul does not appear as useful to hackers as they might have thought. Yahoo cautioned that only 5 percent of passwords associated with its account holders were valid.
It was not immediately possible to contact the Ukraine-registered website associated with D33D Company. Its contact form was inoperable Thursday, while an email address and a phone number attributed to the site's registrant appeared to be invalid.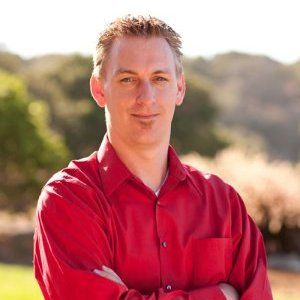 Daniel is the founding CEO of SDM, created in 1999.
Meet Daniel Van Bogelen, a seasoned entrepreneur with a passion for marketing, business, and website design. With 12 years of marriage and four children, Daniel brings a wealth of personal and professional experience to the table. As a blogger, she is dedicated to helping business owners become more successful, knowledgeable, and confident through his insightful and engaging articles.
Daniel's journey into entrepreneurship began with a desire to help others achieve their goals. Over the years, he has honed his skills and knowledge through practical experience, rigorous research, and staying up to date with the latest trends and best practices in his industry. As a result, he has become a trusted source of information for business owners who want to take their ventures to the next level.
In his articles, Daniel covers a wide range of topics related to marketing, business, and website design. From SEO tips and social media strategies to effective branding and customer engagement, he shares valuable insights and practical advice that business owners can put into practice right away. By demystifying complex concepts and breaking them down into actionable steps, Daniel helps his readers gain the knowledge and confidence they need to succeed.
What sets Daniel apart from other bloggers in his field is his deep commitment to his readers' success. He not only shares his expertise but also takes the time to engage with his audience and build meaningful relationships with them. By listening to their feedback and responding to their questions, he creates a sense of community and support that is rare in today's digital landscape. For business owners who want to stay ahead of the curve and achieve their goals, Daniel's articles are a must-read.