How often do you check online reviews before you finally decide on a business? With the Yellow Pages no longer being prevalent today, customers are turning to the Internet to conduct local online searches for businesses. This is when customer reviews can either make or break a business. Five star businesses are ideal, but if a business has no reviews, it can be just as bad as having negative reviews.
The biggest challenge is having customers who are pleased with a business to leave positive reviews. Unhappy customers are motivated to leave negative reviews, while happy customers stay silent. To further prove how important online reviews are to a business, Pepperdine's Graziadio School of Business and Management conducted a study of online reviews in summer 2012. We turned the study into a helpful infographic, Why Reviews Can Make or Break Your Business, where you can see the vital role that online reviews play in influencing customers.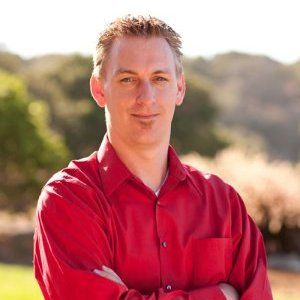 Daniel is the founding CEO of SDM, created in 1999.
Meet Daniel Van Bogelen, a seasoned entrepreneur with a passion for marketing, business, and website design. With 12 years of marriage and four children, Daniel brings a wealth of personal and professional experience to the table. As a blogger, she is dedicated to helping business owners become more successful, knowledgeable, and confident through his insightful and engaging articles.
Daniel's journey into entrepreneurship began with a desire to help others achieve their goals. Over the years, he has honed his skills and knowledge through practical experience, rigorous research, and staying up to date with the latest trends and best practices in his industry. As a result, he has become a trusted source of information for business owners who want to take their ventures to the next level.
In his articles, Daniel covers a wide range of topics related to marketing, business, and website design. From SEO tips and social media strategies to effective branding and customer engagement, he shares valuable insights and practical advice that business owners can put into practice right away. By demystifying complex concepts and breaking them down into actionable steps, Daniel helps his readers gain the knowledge and confidence they need to succeed.
What sets Daniel apart from other bloggers in his field is his deep commitment to his readers' success. He not only shares his expertise but also takes the time to engage with his audience and build meaningful relationships with them. By listening to their feedback and responding to their questions, he creates a sense of community and support that is rare in today's digital landscape. For business owners who want to stay ahead of the curve and achieve their goals, Daniel's articles are a must-read.