Its the end of the year, so let's talk business write offs!
There are several tips that you can follow when it comes to marketing expenses and writing them off as business expenses:
Keep good records: It is important to keep detailed and accurate records of all your marketing expenses. This includes receipts, invoices, and any other documentation that can support your expenses.
Understand what is deductible: Marketing expenses that are directly related to your business are generally deductible. This includes things like advertising, public relations, and market research.
Know the limits: There are limits to what you can write off as a business expense. For example, you cannot write off personal expenses or expenses that are considered lavish or extravagant.
Use the right tax form: When it comes time to file your taxes, make sure to use the right tax form for your business. For example, if you are a sole proprietor, you will use a different form than a corporation.
Consult a tax professional: If you are unsure about whether a marketing expense is deductible or how to properly claim it on your taxes, it is a good idea to consult with a tax professional. They can help you understand the rules and ensure that you are taking advantage of all the deductions and credits that are available to your business.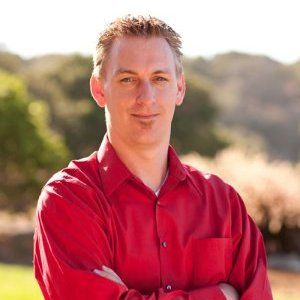 Daniel is the founding CEO of SDM, created in 1999.
Meet Daniel Van Bogelen, a seasoned entrepreneur with a passion for marketing, business, and website design. With 12 years of marriage and four children, Daniel brings a wealth of personal and professional experience to the table. As a blogger, she is dedicated to helping business owners become more successful, knowledgeable, and confident through his insightful and engaging articles.
Daniel's journey into entrepreneurship began with a desire to help others achieve their goals. Over the years, he has honed his skills and knowledge through practical experience, rigorous research, and staying up to date with the latest trends and best practices in his industry. As a result, he has become a trusted source of information for business owners who want to take their ventures to the next level.
In his articles, Daniel covers a wide range of topics related to marketing, business, and website design. From SEO tips and social media strategies to effective branding and customer engagement, he shares valuable insights and practical advice that business owners can put into practice right away. By demystifying complex concepts and breaking them down into actionable steps, Daniel helps his readers gain the knowledge and confidence they need to succeed.
What sets Daniel apart from other bloggers in his field is his deep commitment to his readers' success. He not only shares his expertise but also takes the time to engage with his audience and build meaningful relationships with them. By listening to their feedback and responding to their questions, he creates a sense of community and support that is rare in today's digital landscape. For business owners who want to stay ahead of the curve and achieve their goals, Daniel's articles are a must-read.