Video marketing can be an extremely valuable tool for businesses of all sizes.
Some of the benefits of using video marketing include:
Increased engagement: Videos are more engaging than other types of content, and they can help increase the time people spend on your website or social media page.
Improved SEO: Google and other search engines tend to rank pages with video higher in their search results, which can help you reach more people organically.
Increased conversion rates: Studies have shown that including a video on a landing page can increase conversion rates by up to 80%.
Greater accessibility: Videos can be more easily understood and absorbed than text, making them an effective way to communicate complex information to a wide audience.
Increased sharing: Videos are more likely to be shared on social media than other types of content, which can help increase your reach and bring in new customers.
Overall, video marketing can be a powerful way to reach and engage with your audience, and it can be an effective way to increase brand awareness, drive traffic to your website, and boost sales.
Determine your target audience: Before you start creating any video content, it's important to understand who you are trying to reach. Consider factors like age, location, interests, and pain points. This will help you create more targeted and effective videos.
Plan and script your videos: While it's fine to be spontaneous and authentic in your videos, it's also important to have a clear plan in place. This might include creating an outline or script, as well as identifying any props or equipment you'll need. This will help ensure your videos are smooth, professional, and on-brand.
Invest in good equipment: High-quality videos are more likely to engage and retain viewers. While you don't need to break the bank on expensive cameras and lighting, it's worth investing in some basic equipment to improve the overall production value of your videos.
Use engaging visuals: In addition to high-quality audio and video, it's important to use engaging visuals to keep viewers interested. This might include using graphics, animations, or other visual elements to help illustrate your points or tell a story.
Optimize for different platforms: Different social media platforms have different video formats and dimensions, so it's important to optimize your videos for each platform you plan to use. This might include adjusting the length of your videos or using different video formats.
Use captions and transcripts: Many people watch videos with the sound off, so it's important to include captions and transcripts to make your content accessible to a wider audience. This is especially important for people who are hard of hearing or who may be watching your videos in a noisy environment.
Promote your videos: Once you've created your videos, it's important to promote them to get them in front of your target audience. This might include sharing them on social media, embedding them on your website, or reaching out to influencers or industry publications to feature them.
By following these tips, you can create high-quality video content that resonates with your audience and helps you achieve your marketing goals.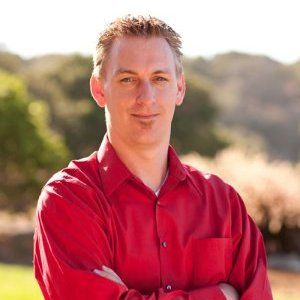 Daniel is the founding CEO of SDM, created in 1999.
Meet Daniel Van Bogelen, a seasoned entrepreneur with a passion for marketing, business, and website design. With 12 years of marriage and four children, Daniel brings a wealth of personal and professional experience to the table. As a blogger, she is dedicated to helping business owners become more successful, knowledgeable, and confident through his insightful and engaging articles.
Daniel's journey into entrepreneurship began with a desire to help others achieve their goals. Over the years, he has honed his skills and knowledge through practical experience, rigorous research, and staying up to date with the latest trends and best practices in his industry. As a result, he has become a trusted source of information for business owners who want to take their ventures to the next level.
In his articles, Daniel covers a wide range of topics related to marketing, business, and website design. From SEO tips and social media strategies to effective branding and customer engagement, he shares valuable insights and practical advice that business owners can put into practice right away. By demystifying complex concepts and breaking them down into actionable steps, Daniel helps his readers gain the knowledge and confidence they need to succeed.
What sets Daniel apart from other bloggers in his field is his deep commitment to his readers' success. He not only shares his expertise but also takes the time to engage with his audience and build meaningful relationships with them. By listening to their feedback and responding to their questions, he creates a sense of community and support that is rare in today's digital landscape. For business owners who want to stay ahead of the curve and achieve their goals, Daniel's articles are a must-read.