Content marketing is a strategic approach to creating and distributing valuable, relevant, and consistent content to attract and retain a clearly defined audience. By providing valuable information, businesses can establish themselves as thought leaders in their industry and drive traffic to their website.
However, creating and implementing a successful content marketing strategy isn't always easy. It requires careful planning, execution, and analysis to ensure that your content is reaching your target audience and achieving your marketing goals.
Here are some key steps to creating a successful content marketing strategy:
Define your target audience: The first step in creating a content marketing strategy is to define your target audience. Who are you trying to reach with your content? What are their needs and interests? Understanding your audience is crucial to creating content that resonates with them and meets their needs.
Set your goals: What do you want to achieve with your content marketing efforts? Do you want to drive traffic to your website, generate leads, or increase sales? By setting clear goals, you can create a roadmap for your content marketing strategy and measure your progress along the way.
Conduct a content audit: Before you start creating new content, it's important to assess the existing content on your website. Are there any gaps in the information you provide? What content is performing well? A content audit can help you identify areas for improvement and ensure that you're not duplicating effort.
Create a content calendar: A content calendar is a plan for creating and publishing content over a set period of time. It helps you organize your content and ensures that you're consistently publishing new material. When creating a content calendar, consider the type of content you want to create, the frequency of publication, and the channels you'll use to distribute your content.
Develop a content creation process: Once you have a content calendar in place, it's important to develop a content creation process that works for your business. This might involve creating editorial guidelines, assigning roles and responsibilities, and establishing a review and approval process.
Create and publish high-quality content: The key to a successful content marketing strategy is creating high-quality content that meets the needs and interests of your target audience. This might include blog posts, infographics, videos, podcasts, or other types of content. When creating content, be sure to optimize it for search engines and make it easy to share on social media.
Promote your content: Creating great content is only half the battle. You also need to promote your content to ensure that it reaches your target audience. This might involve sharing it on your own social media channels, reaching out to influencers and industry publications, or running paid advertising campaigns.
Analyze and optimize your content marketing efforts: To ensure that your content marketing strategy is effective, it's important to track and analyze your results. Use tools like Google Analytics to understand how your content is performing, and make adjustments as needed to improve your results.
Implementing a successful content marketing strategy requires effort and dedication, but the rewards are well worth it. By creating valuable, relevant content and promoting it effectively, you can drive traffic to your website, generate leads, and increase sales. So, if you want to achieve success in digital marketing, implementing a content marketing strategy is a must.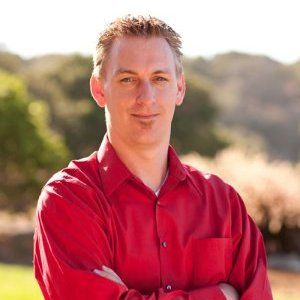 Daniel is the founding CEO of SDM, created in 1999.
Meet Daniel Van Bogelen, a seasoned entrepreneur with a passion for marketing, business, and website design. With 12 years of marriage and four children, Daniel brings a wealth of personal and professional experience to the table. As a blogger, she is dedicated to helping business owners become more successful, knowledgeable, and confident through his insightful and engaging articles.
Daniel's journey into entrepreneurship began with a desire to help others achieve their goals. Over the years, he has honed his skills and knowledge through practical experience, rigorous research, and staying up to date with the latest trends and best practices in his industry. As a result, he has become a trusted source of information for business owners who want to take their ventures to the next level.
In his articles, Daniel covers a wide range of topics related to marketing, business, and website design. From SEO tips and social media strategies to effective branding and customer engagement, he shares valuable insights and practical advice that business owners can put into practice right away. By demystifying complex concepts and breaking them down into actionable steps, Daniel helps his readers gain the knowledge and confidence they need to succeed.
What sets Daniel apart from other bloggers in his field is his deep commitment to his readers' success. He not only shares his expertise but also takes the time to engage with his audience and build meaningful relationships with them. By listening to their feedback and responding to their questions, he creates a sense of community and support that is rare in today's digital landscape. For business owners who want to stay ahead of the curve and achieve their goals, Daniel's articles are a must-read.