Marketing in 2023 is expected to continue evolving at a rapid pace, with new technologies and trends emerging all the time. As the world becomes increasingly connected through the internet and social media, businesses of all sizes will need to adapt their marketing strategies to keep up.
In 2023, we can expect to see a greater focus on personalization, interactive content, and the use of artificial intelligence and augmented reality in marketing campaigns. To be successful, businesses will need to stay up-to-date on the latest trends and technologies and be willing to try new approaches to reach their target audience.
Here's your list of 21 Effective Marketing Strategies for 2023: 
Content marketing: Creating and distributing valuable, relevant, and consistent content to attract and retain a clearly defined audience.
Search engine optimization (SEO): Optimizing your website and content to rank higher in search engine results pages (SERPs).
Email marketing: Using email to promote products or services, build relationships with customers, and drive website traffic.
Social media marketing: Promoting products or services on social media platforms, such as Facebook, Twitter, and Instagram.
Influencer marketing: Partnering with influencers (people with a large following on social media) to promote your products or services.
Affiliate marketing: Allow content creators to earn a commission by promoting other your companies' products and/or services.
Video marketing: Using video to promote products or services, explain complex concepts, or tell a brand's story.
Virtual events: Hosting events, such as webinars, online conferences, and workshops, to connect with customers and prospects.
Interactive content: Creating content, such as quizzes, polls, and games, that engages and entertains the audience.
Personalization: Using data to tailor marketing messages and experiences to individual customers.
Chatbots: Using automated chatbots to answer customer questions and provide support.
Customer loyalty programs: Rewarding customers for their loyalty and encouraging them to continue doing business with you.
Customer reviews: Encouraging customers to leave reviews of your products or services to build trust and credibility.
Customer referrals: Encouraging satisfied customers to refer friends and family to your business.
Interactive ads: Creating ads that engage the audience, such as expandable banners, carousel ads, and interactive video ads.
Remarketing: Showing ads to people who have previously visited your website or interacted with your business.
Mobile marketing: Creating marketing campaigns specifically designed for mobile devices.
Voice search optimization: Optimizing your website and content for voice search queries.
Local SEO: Optimizing your website and online presence for local search results.
Augmented reality (AR) marketing: Using AR technology to create immersive marketing experiences.
Artificial intelligence (AI) marketing: Using AI algorithms to analyze data and make marketing decisions.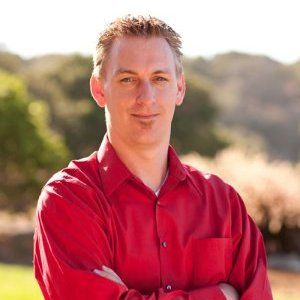 Daniel is the founding CEO of SDM, created in 1999.
Meet Daniel Van Bogelen, a seasoned entrepreneur with a passion for marketing, business, and website design. With 12 years of marriage and four children, Daniel brings a wealth of personal and professional experience to the table. As a blogger, she is dedicated to helping business owners become more successful, knowledgeable, and confident through his insightful and engaging articles.
Daniel's journey into entrepreneurship began with a desire to help others achieve their goals. Over the years, he has honed his skills and knowledge through practical experience, rigorous research, and staying up to date with the latest trends and best practices in his industry. As a result, he has become a trusted source of information for business owners who want to take their ventures to the next level.
In his articles, Daniel covers a wide range of topics related to marketing, business, and website design. From SEO tips and social media strategies to effective branding and customer engagement, he shares valuable insights and practical advice that business owners can put into practice right away. By demystifying complex concepts and breaking them down into actionable steps, Daniel helps his readers gain the knowledge and confidence they need to succeed.
What sets Daniel apart from other bloggers in his field is his deep commitment to his readers' success. He not only shares his expertise but also takes the time to engage with his audience and build meaningful relationships with them. By listening to their feedback and responding to their questions, he creates a sense of community and support that is rare in today's digital landscape. For business owners who want to stay ahead of the curve and achieve their goals, Daniel's articles are a must-read.