We Help Small Businesses Thrive
"Marketing is no longer about the stuff that you make, but about the stories you tell."

− Seth Godin
"Creativity is intelligence having fun"

− Albert Einstein
"People don't buy what you do, they buy why you do it."

− Simon Sinek
Since 1999, SDM has been San Luis Obispo's premier professional web design, marketing, and graphic design firm.
What do you want more of?
CLARITY • CONNECTIONS • CLIENTS • CASH
Let's Grab Some Coffee!
Tell us about your dream, even vaguely, and we will share a few ideas back, and keep everything you share private, so you can get a sense of whether we are right for your company.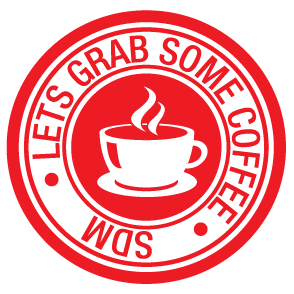 We help small businesses – from local to international – grow their business