We are Passionate, Creative and Hard Working.
We create effective marketing solutions for small businesses in San Luis Obispo and across the country. Our marketing solutions are designed around your goals of growth, revenue and sustainability.
Marketing Solutions
Our plan is simple, we help our clients:
1) Attract new customers.
2) Generate new leads.
3) Boost revenue.
Running a small business is full of challenges. We understand and appreciate your pain. We offer impactful solutions that overcome your most frustrating marketing issues.
We help small businesses win
We provide honest, strategic advice
followed with effective implementation.
Your goals become a reality!
Your goals, whether big or small, are very important and it's our pleasure to help you achieve them.
Marketing is no longer about the stuff that you make, but about the stories you tell.

Seth Godin
Creativity is intelligence having fun

Albert Einstein
People don't buy what you do, they buy why you do it.

Simon Sinek
Branding solutions to help your organization stand out!
Competitors are everywhere! Great branding helps your organization differentiate itself above the rest.
Let's Get Creative
Since 1999, SDM has been San Luis Obispo's premier professional web design, marketing, and graphic design firm.
What do you want more of?
CLARITY • CONNECTIONS • CLIENTS • CASH
Let's Grab Some Coffee!
Tell us about your dream, even vaguely, and we will share a few ideas back, and keep everything you share private, so you can get a sense of whether we are right for your company.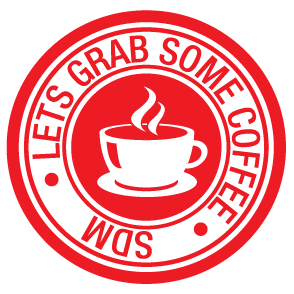 We help small businesses grow – from local to international